A Global Company With a Local Heart
We provide advanced whey protein ingredients to our customers in over 50 countries worldwide.
With local representation and partnerships across Asia, we have the in-depth local knowledge and expertise to support your product development and ensure success in the marketplace.
Product Range
We produce the highest quality whey protein hydrolysates, concentrates and isolates.
We focus on maximising the nutritional and health benefits of whey across a wide range of applications, including powdered supplements, ready-to-drink (RTD) beverages, gels, bars and tablets. Our ingredients have excellent dispersion, solubility and sensory characteristics that make them the right protein choice for a wide range of products.

Find out more
Hydrolysed Whey Protein At Its Best
Find out more
Our experts in protein research, process technology, applications, and marketing are here to support, accelerate and optimise your product development to position you for a successful launch. Contact our local team in Asia to find out more.
Alan O'Brien
Business Development Manager, Asia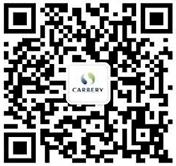 A Leading International Sustainable Business