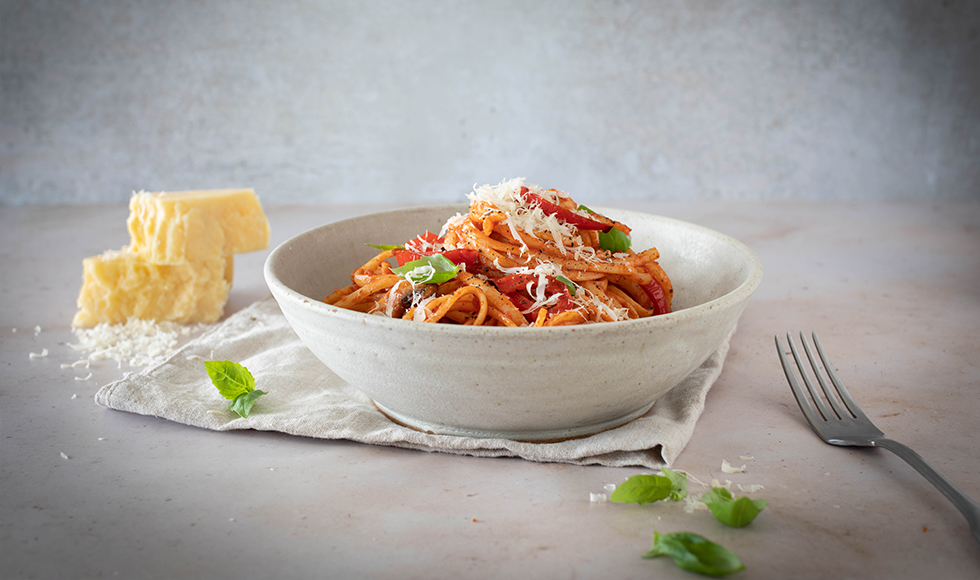 Speciality
Flavours from around the world
Our Inclusion Cheese is a unique, premium offering of bold and distinctive flavours.
These cheeses are not reformed – the chillies, spices, peppers, and smoked flavour are added to the salted cheddar curd during the cheesemaking process. This delivers a wonderful texture, with excellent slicing and shredding properties to add an extra kick to any dish, from sandwiches and burgers to sauces and pizza.
Pepper
Chilli
Smoked
Fajita spice
Our Italian-Style Cheddars are ideally suited to add an extra depth of flavour to any recipe, particularly pasta and gratin dishes. Taking twelve months or more to mature, our extra mature Italian Style cheeses have a caramellic flavour with fruity notes and a creamy mouthfeel to replicate the taste and functional qualities of parmesan.
Italian Style has a rich flavour profile, with more nutty and caramellic notes compared to a standard cheddar.
Sensory Comparison of Italian Style and Cheddar Cheese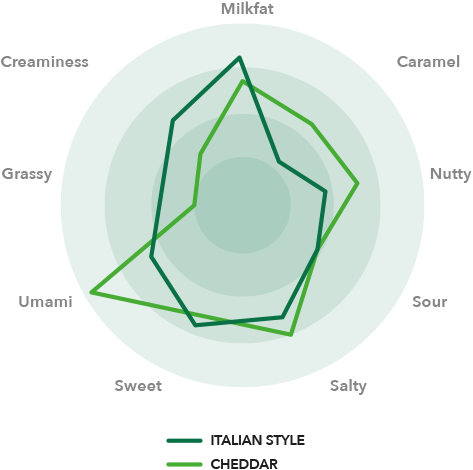 When you partner with us you have access to our experts in cheese research and development, along with experienced cheese makers and graders, culinary experts and marketing support to help –accelerate your product development process and ensure a successful launch.
Carbery Group
Carbery, Ballineen, Co Cork, Ireland, P47 YW77
T: +353 (0)23 8822200
A Leading International Sustainable Business