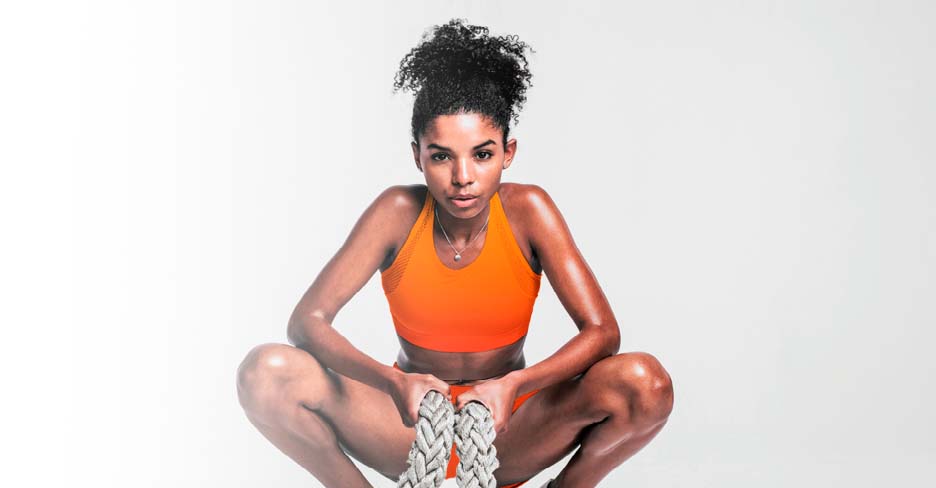 Optipep® 90 PRO
Hydrolysed whey protein isolate that delivers a high-quality source of peptides

Optipep® 90 PRO is a hydrolysed whey protein isolate that delivers a high-quality source of peptides.  It is lightly hydrolysed, offering a low bitter flavour profile, suitable for use in enhanced nutritional and functional formulations. An instantised version is also available.
Hydrolysed for Faster Absorption
Optipep® 90 PRO contains specialised pre-digested whey protein fractions called di & tripeptides. These smaller fractions are an efficient form for protein transport and are more rapidly absorbed supporting enhanced muscle growth and recovery following intense exercise.
Whey Protein Hydrolysate increases muscle protein synthesis
Whey Protein Hydrolysate (WPH) has been shown to have the fastest absorption rates compared to other protein sources (Figure 1 Carbery meta analysis 2019) with peak total AAs occurring at +/- 30 mins post ingestion.
WPH has been shown to result in a higher rate of Muscle Protein Synthesis (MPS) post exercise relative to other protein sources (Figure 2 Tang et al. Journal Applied Physiology 2009). This is due to superior digestion and absorption kinetics and higher protein quality with a greater proportion of EAA, and in particular leucine. Leucine is a key stimulator of MPS (Atherton et al. Amino Acids 2010).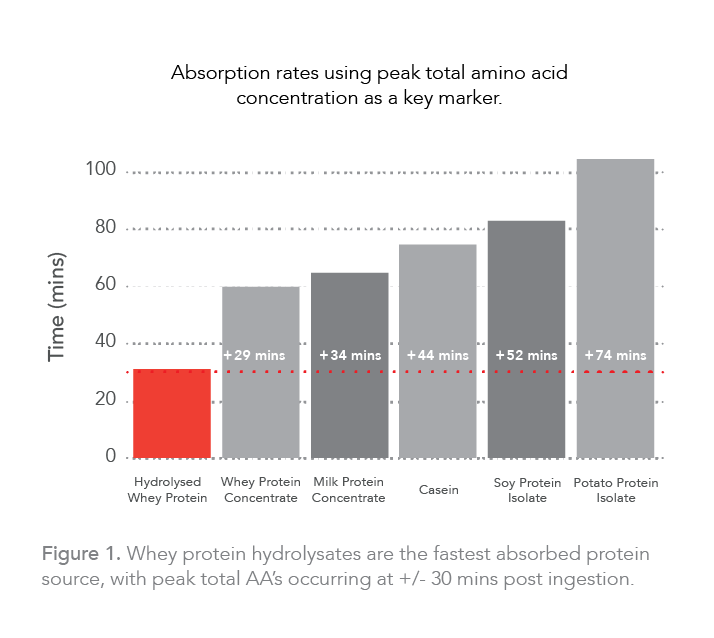 Higher Protein. Faster Results
Whey protein hydrolysate deliver all the benefits of whey protein with faster absorption properties. 
By ensuring a rapid delivery of key amino acids that facilitate the growth of lean muscle mass and recovery, whey protein hydrolysates can help athletes reach their training goals and enhance performance.
Benefits & Features
Hydrolysed Whey Protein Isolate for faster absorption
Super protein source for pre, intra and post workouts
Rich source of essential amino acids (EAA) 49g of EAAs per 100g powder
Naturally high in branched chain amino acids (BCAA) leucine, isoleucine and valine – 24g of BCAAs per 100g powder
Optimised peptide profile for enhanced bioactivity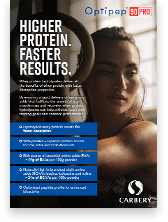 Brochure Download
Find out more – Download our Optipep® 90 PRO brochure.
Download
Our experts in protein research, process technology, applications, and marketing are here to support, accelerate and optimise your product development to position you for a successful launch.
A Leading International Sustainable Business