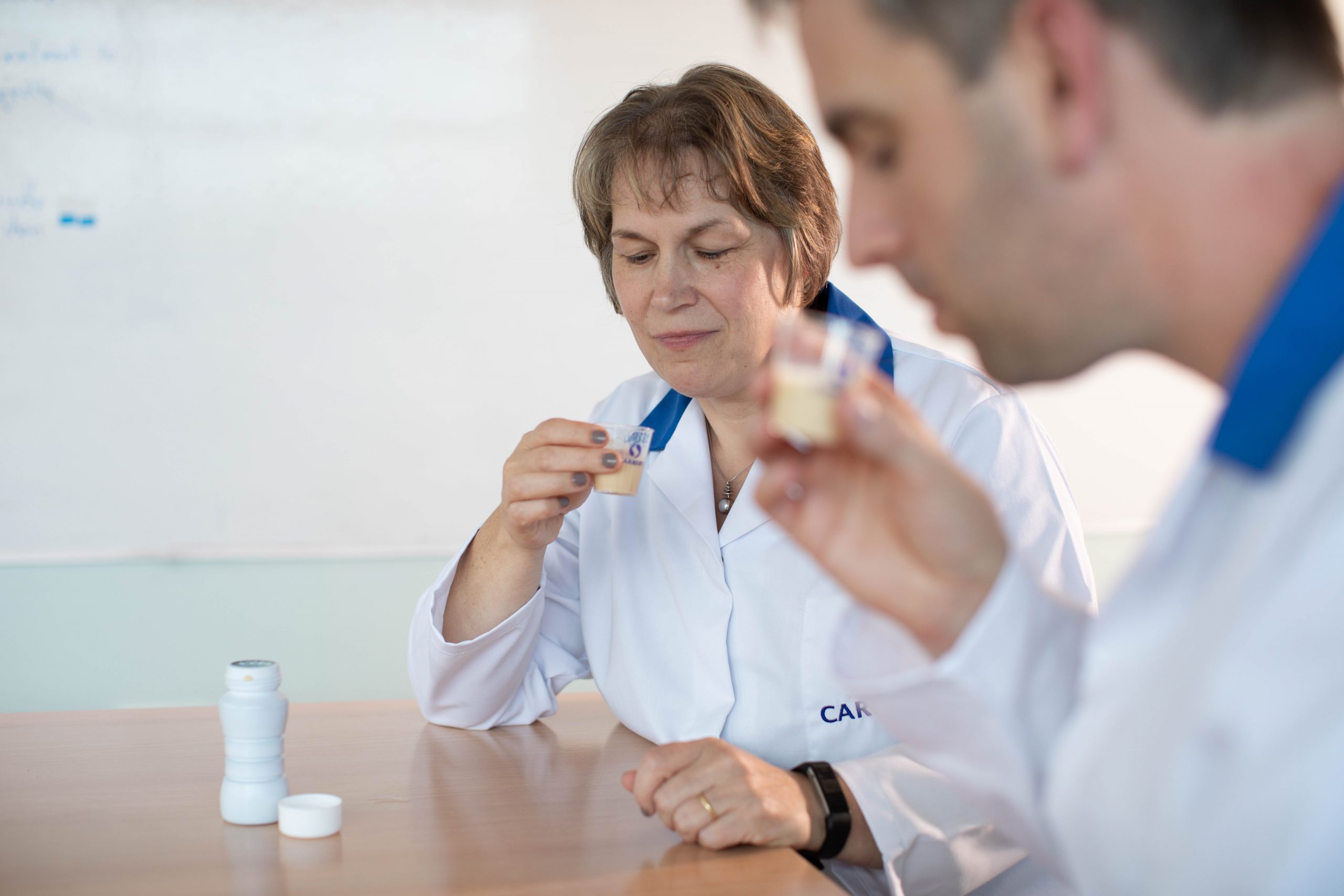 Research Collaborations
Advancing protein science
Innovation Through Collaboration
Our Next Generation Innovation pipeline is fuelled by our market-led internal innovation programme and our extensive international network of collaboration partners. 
Our research partnerships grant us access to hundreds of scientists and experts dedicated to advancing science through cutting-edge research.
Our long term research programme is focused on the following areas:
Metabolic & Performance Outcomes
Glycaemic Management
Appetite Modulation
Maintenance Of Lean Muscle Mass In Ageing Populations
Digestive Health
Immunity & Inflammation

UCD Project
Recent research collaboration with an external partner
Developing computational methods to characterise proteolytic processes in hydrolysed food protein before, during and after digestion.
As consumers, regulators and food producers increasingly seek out products and ingredients that deliver real health benefits, there's growing demand for metrics to measure and assess what really works – and what doesn't.
Many protein products are "hydrolysed" or broken down from long chains to shorter chains ('peptides') or even down into the individual building blocks, amino acids. There is significant scope for varying how they are hydrolysed, producing different peptides, which can have bioactivities or alter other useful functions.
The newest generation of increasingly precise and sensitive analytical machines, such as mass spectrometers, can study the released peptides in a detail never seen before. 
This requires new computer-based methods to relate the observed peptide patterns to the underlying processes of breakdown, particularly when using lesser-known or newer enzymes.
Our experts in protein research, process technology, applications and marketing are here to support your product development and positioning, accelerate your development process and prime your new product for a successful launch.
Aine Hallihan
Director of Innovation