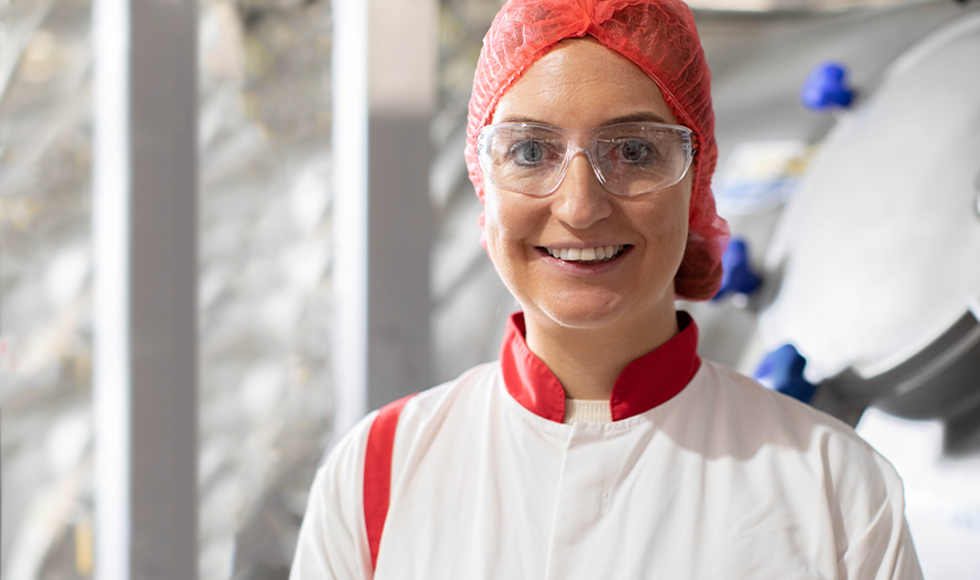 Innovate with Us
Create market leading products with Carbery Nutrition
We strive to find solutions to the global challenges our customers face every day. By thinking outside the box and co-creating with our customers, we deliver solutions that meet customer and market requirements. 
Our customers gain access to our global experts across the value chain, from market research and consumer insights to protein science, applications know-how and process technology.
Whether it's improving the eating experience of a protein bar, creating a challenging high protein beverage, or launching a performance nutrition protein supplement with clinically proven ingredients, we're here to accelerate your product development and optimise your chances of success.
Infant Formula
Customer Challenge
A customer required an advanced, heat stable protein with a specific molecular weight profile target and improved sensory characteristics for use in comfort infant formula.
Approach
Our technical experts used a robust high throughput screening platform and in silico analysis to identify process design for a new heat stable hydrolysed whey protein with targeted compositional, functional, sensory, and nutritional parameters.
Solution
A tailored Optipep hydrolysed whey protein ingredient was scientifically developed to meet the customer's requirements with specific molecular weight profile, composition, improved heat stability and sensory characteristics.
Sports Nutrition
Customer Challenge
A sports nutrition bar manufacturer experienced issues with bar hardening at 3 months and looked to source a premium protein ingredient that could deliver a softer texture over an extended shelf life.
Approach
We surveyed key global protein bar manufacturers who revealed that they experienced bar hardening challenges at 3 and 6 months. To overcome this issue, many were using non-vegetarian protein sources to help deliver a soft texture over shelf-life. With the rise in consumer demand for vegetarian-friendly bars, we identified an opportunity to develop a whey protein, derived from milk from grass-fed cows that could improve bar softness, texture and shelf life and still deliver the ethical, lifestyle and sustainability preferences of modern consumers.
Solution
Optipep 4BARS was developed as a high-quality, vegetarian-friendly, whey protein source to maintain a softer bar texture over shelf-life.  We conducted real time and accelerated shelf-life testing that demonstrated significant reductions in bar hardness and chewiness, thereby delivering on a key consumer demand.
Clinical Nutrition
Customer Challenge
A customer was interested in developing a complete lower volume (compact) oral nutritional supplement (ONS) that could deliver 10% whey protein for the dietary management of patients with or at risk of malnutrition, in particular those with increased energy and protein needs.
Approach
Historically, many manufacturers had to rely on the use of milk proteins to deliver heat stability in ONS. An opportunity existed for an all whey, heat-stable offering with enhanced digestion and absorption properties but that didn't compromise on taste.
Solution
Optipep® RTD, a new heat-stable whey protein ingredient, derived from milk from grass-fed cows was designed for use in neutral pH, oral nutritional supplements and is especially suited for pasteurised or UHT liquid products. It delivers all of the superior benefits of whey protein, including enhanced digestion and absorption properties that are particularly important for patients at risk of malnutrition or with impaired GI function. Our Innovation team worked closely with the beverage manufacturer to optimise the recipe and process, validated with sensory and shelf-life testing to deliver a great tasting ONS.
Our experts in protein research, process technology, applications and marketing are here to support your product development and positioning, accelerate your development process and prime your new product for a successful launch.
Aine Hallihan
Director of Innovation