Carbery wins in three categories at Agribusiness Awards 2017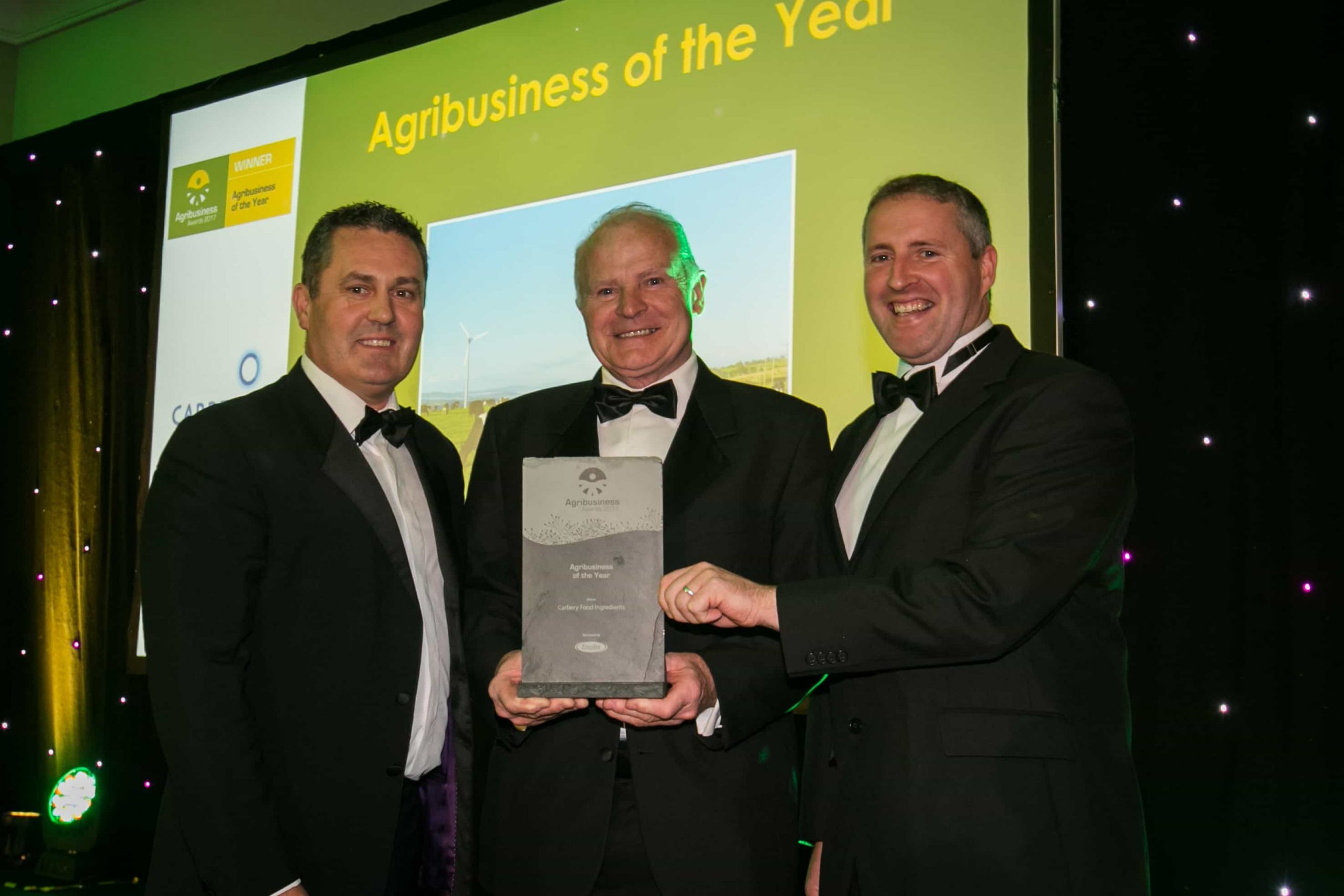 Carbery Group has won awards in three categories at the third annual Agribusiness Awards ceremony held recently in Dublin.
Dan MacSweeney, CEO received the Agribusiness Leader 2017 award, in recognition of his outstanding contribution to the growth of Ireland's agribusiness sector.
Carbery Food Ingredients also won the Agribusiness of the Year category which recognised the organisation for its demonstrated excellence and innovation over the past 12 months.
In the Excellence in Sustainability category, Carbery won the top Award for its focus on sustainable development in the Agribusiness sector through the innovative and sustainable use of resources and prioritising the needs of the wider environment and society.
Launched in 2015, the Agribusiness Awards recognise and celebrate the most innovative organisations and individuals that have contributed to Ireland's status as a global leader in this vital sector.
company news