Our Ways of Working – Ireland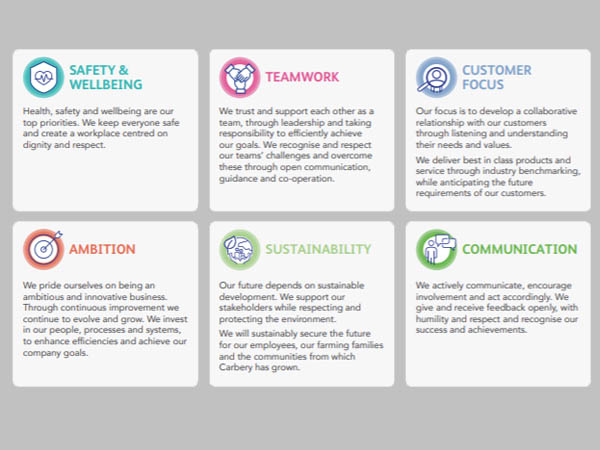 The global nature of our business means that we understand that not everyone works in the same way or needs to deliver the same things. In 2018, a team at our Ballineen site conducted a comprehensive review of how we articulate our people values so we can evolve our management style to reflect our growing and diverse workforce.
Working with people from across the business we defined six Ways of Working to provide clear direction yet with the flexibility to match different cultures and priorities.
case studies