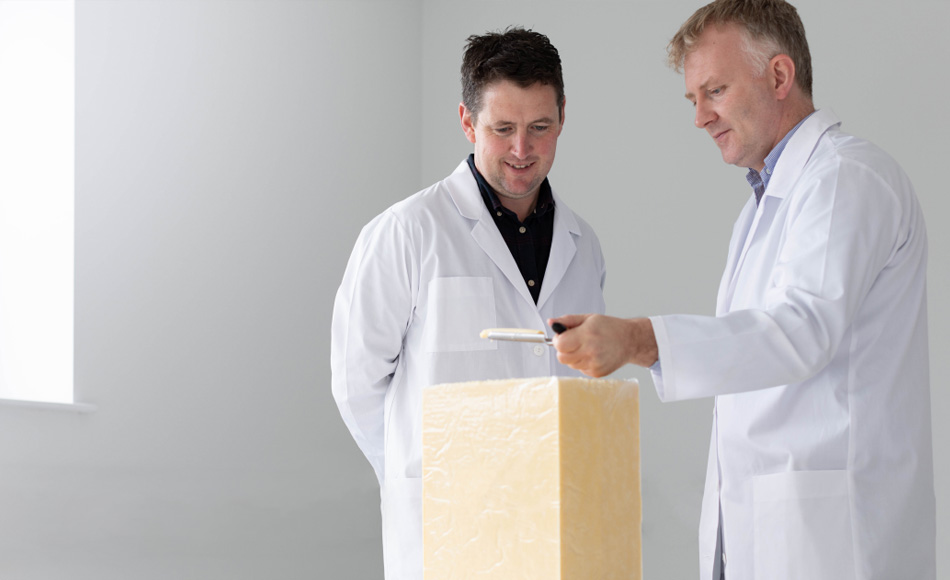 Food Safety & Quality Policy
It is the policy of the Carbery Group to achieve and retain leadership status within the industry on product safety, product quality and customer service.
To achieve this Carbery Group plan to produce safe food products of the highest quality standards for its customers and comply with all relevant National / European and International legislation. It is also the company's policy to provide its customers with the highest possible level of service.
The company's products include a range of hard cheeses, sweet cream, whey cream, liquid cheese, skim milk powder, food ingredients, sports foods, yeast extracts, cheese powders and alcohol.
All of these products are manufactured in conformance with process quality specifications to a standard which satisfies the customer's needs and confirms its suitability for the intended use.
Product Safety and Quality are achieved by following safe working practices and procedures developed through effective hazard analysis (HACCP), training and experience.
Carbery Group believes that the implementation of its Total Quality System guarantees high quality standards for its customer's. Carbery recognises that a successful food safety culture is achieved by ensuring that each employee is aware of his / her responsibility towards meeting food safety best practices and quality. It believes that food safety and quality is everyone's business in the process from raw material right through to product despatch.
In support of this policy the organisation is committed to a process of continued improvement, including the provision and quality assurance to our customers in line with the requirements of ISO9001:2015 and BRC V.8.
Carbery Group believes in getting the final product right first time in a sustainable fashion. Our Quality Assurance gives an objective measure of the effectiveness of the quality operation and a level of confidence to customer.