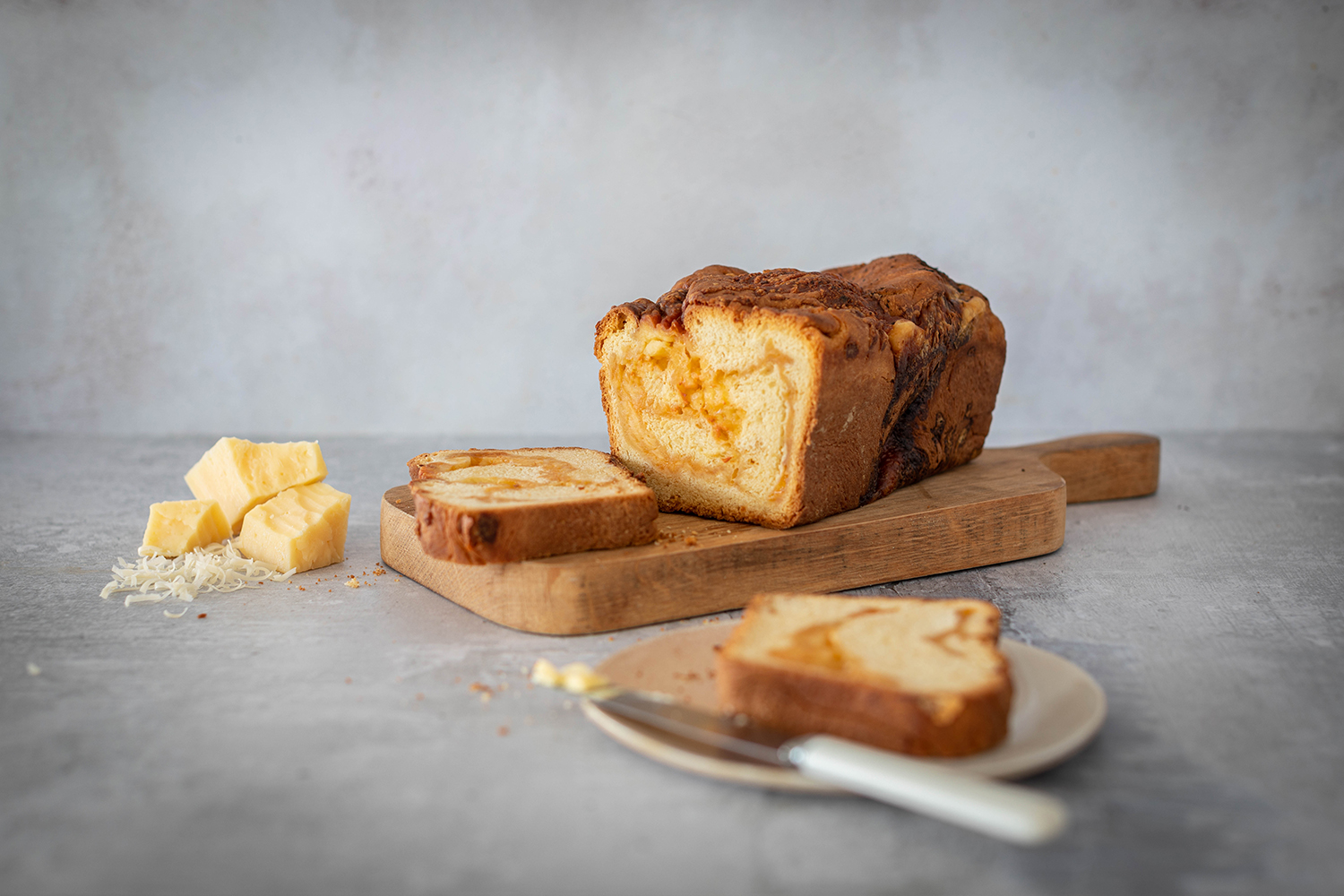 Featured Application
Our team of scientists, cheese graders and chefs work closely with our customers to understand the final application and provide a solution that matches their specific flavour and functionality requirements.
Creating a great savoury baked product with cheese is dependent on three factors, you need to be able to see, smell and taste the cheese. Cheese Extra achieves this because it has a superior matrix structure to traditional cheese that makes it more heat stable for baking. On baking, Cheese Extra also has a much higher content of glutamic acid giving the baked product an enhanced umami flavour.
In comparison to Cheddar, Cheese Extra has a number of functional, nutritional and flavour benefits in bakery applications including:
Higher protein
Lower calories
Lower browning
Superior heat stability
Reduced oil out
Savoury and umami flavour boost
Cheese Extra in Bakery Applications
Croissants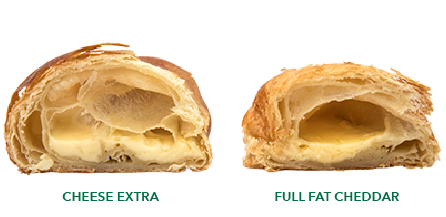 Benefits
Holds shape

Maintains integrity

Increased flavour

Reduced oil out
Biscuits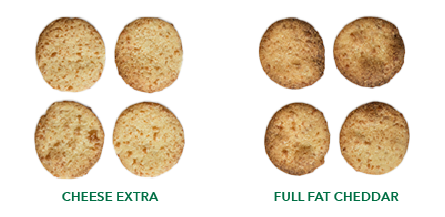 Benefits
Less browning

Maintains integrity

Increased flavour
Cheese Loaf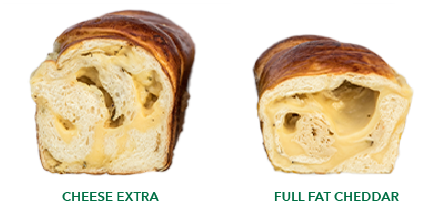 Benefits
Cheese matrix remains intact

Reduced oil out

Holds shape

Intense savoury flavour
Cheese Croissant
A savoury take on the classic crescent shaped French pastry. Cheese Extra 22 boosts the overall flavour and pairs perfectly with the buttery notes of the croissants. Cheese Extra 22 Croissant makes a great accompaniment for soups, salads and on the go snacking.
Ingredients
60g Cheese Extra 22
Pre-made croissant pastry
Milk
1 medium egg
Method
Using a sharp knife, cut the dough diagonally to make triangles. Pull the tip of each triangle taut, place the cheese in a single layer, grated, cubed or thin slice over the dough, and then roll the croissants up from the base curving the ends slightly to make a crescent shape. Arrange each finished croissant on a lightly greased baking sheet. Leave ample space between the croissants as they will rise in the oven.
Preheat the oven to 200C or 180 fan oven. Whisk the egg and a little milk together to make an egg wash. Brush the egg wash across the surface of each pastry. Additional cheese can be grated over the croissant at this point. The croissant can be proofed at this point to allow it to rise.
Bake the croissants for 12 to 14 minutes, until they are puffed and golden brown.
When you partner with us you have access to our experts in cheese research and development, along with experienced cheese makers and graders, culinary experts and marketing support to help accelerate your product development process and ensure a successful launch.
Owen Murtagh
Culinary Specialist
A Leading International Sustainable Business