West Cork farmers come together to discuss resilience and focus on good mental and physical health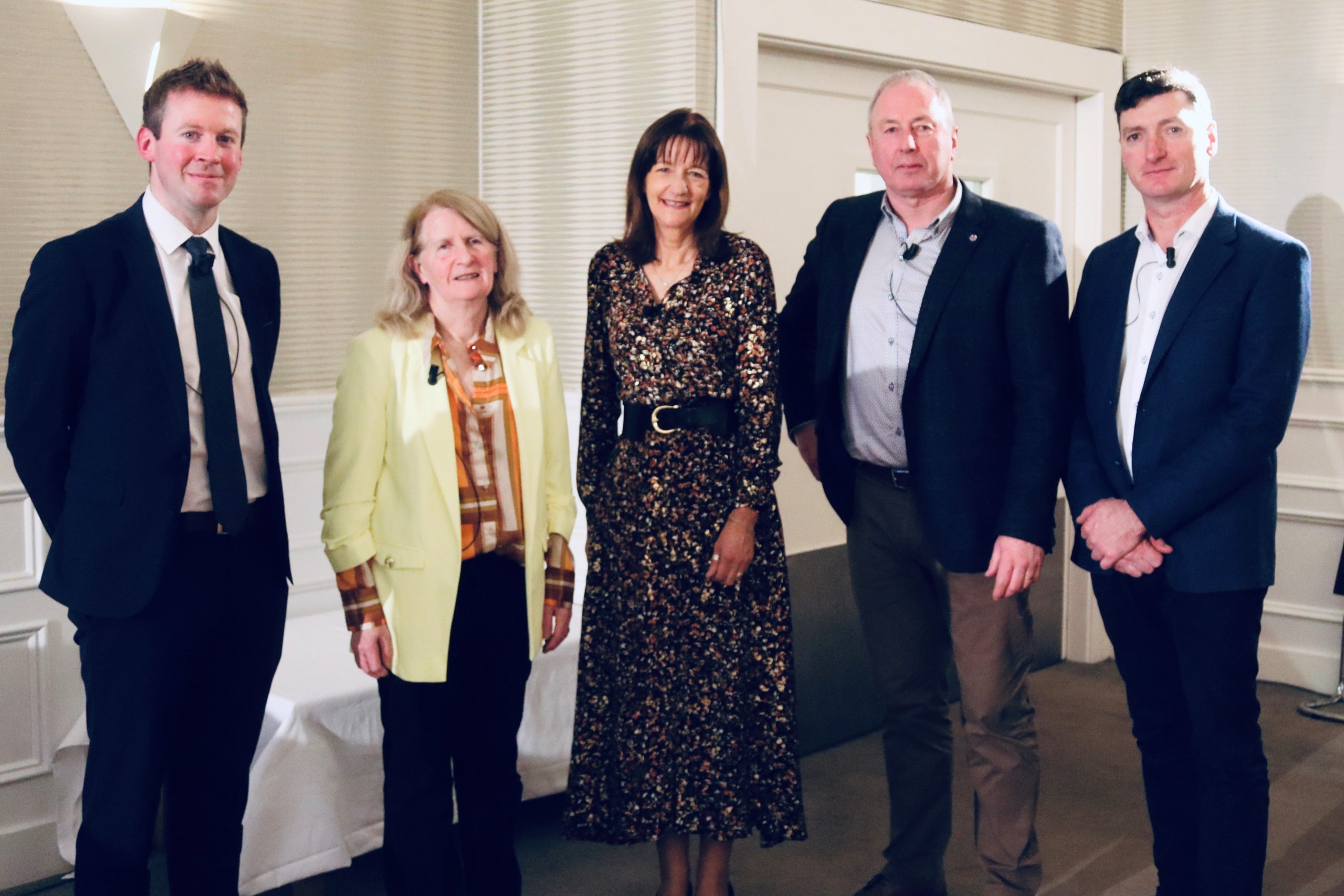 West Cork, 17 January 2023 Carbery last night held their fourth annual farmer conference with a focus on equipping their farmer suppliers with the skills to build good mental and physical health practices, in advance of the 2023 calving season.
This year's theme was building resilience and Jason Hawkins, Carbery Chief Executive, opened proceedings with an overview on the importance of the event and Carbery's commitment to supporting farmers economically, and via the community. Three speakers then gave excellent presentations which informed and engaged the audience at the Celtic Ross Hotel, Rosscarbery.
Dr. Mary Flynn, Dietician Public Health Nutrition at Food Safety Authority of Ireland & visiting Professor at Ulster University delivered a very impressive presentation on the benefits of dairy and boosted the confidence of farmers present as she outlined the nutritional benefits of the milk they produce. Mary's talk is available here.
Finola Colgan, Development Officer, Mental Health Ireland & co-author of 'Coping with the Pressures of Farming gave an excellent overview for farmers on tactics to cope with the pressures of farming and how to reduce the stress around farming and running your own business. Finola's talk is available here.
Henry Walsh, a dairy farmer from Oranmore in Galway and columnist with the Farming Independent spoke to the group about a recent article he wrote on how to shorten the farming day, a topic very much of interest given the long days and nights ahead in the busy spring calving season. Henry's talk is available here.
The event was facilitated by Lorcan Allen, business editor with the Business Post, who has a family background in farming himself and is an experienced agribusiness journalist.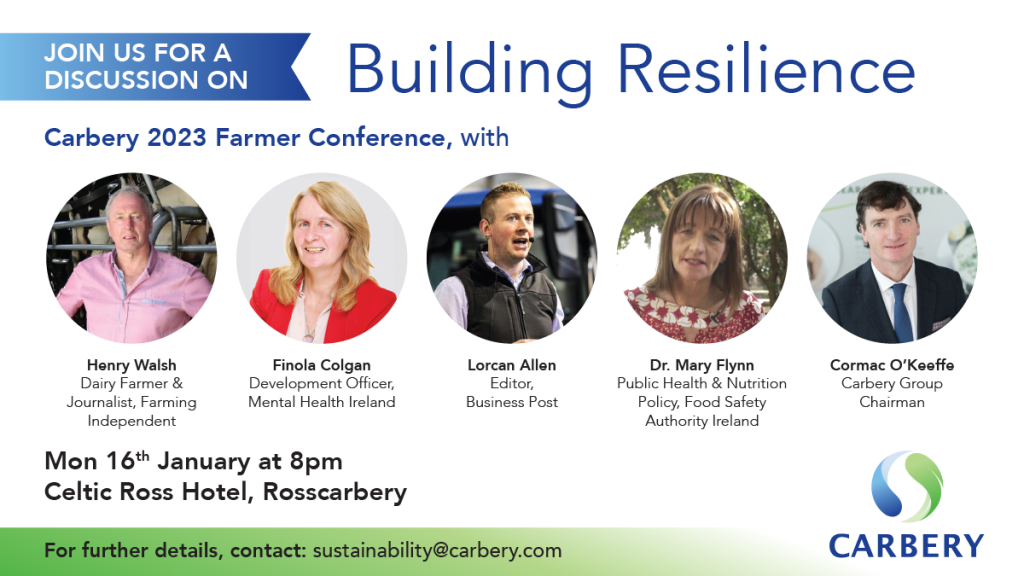 Along with Carbery Chairman Cormac O'Keeffe, Lorcan led a Q & A session with an engaged and lively audience.
Carbery Chairman Cormac O'Keeffe closed the event with a thanks to all the speakers and a summary of the most important take away messages for farmers in attendance.
company news