Planting the Multi Species Swards at Shinagh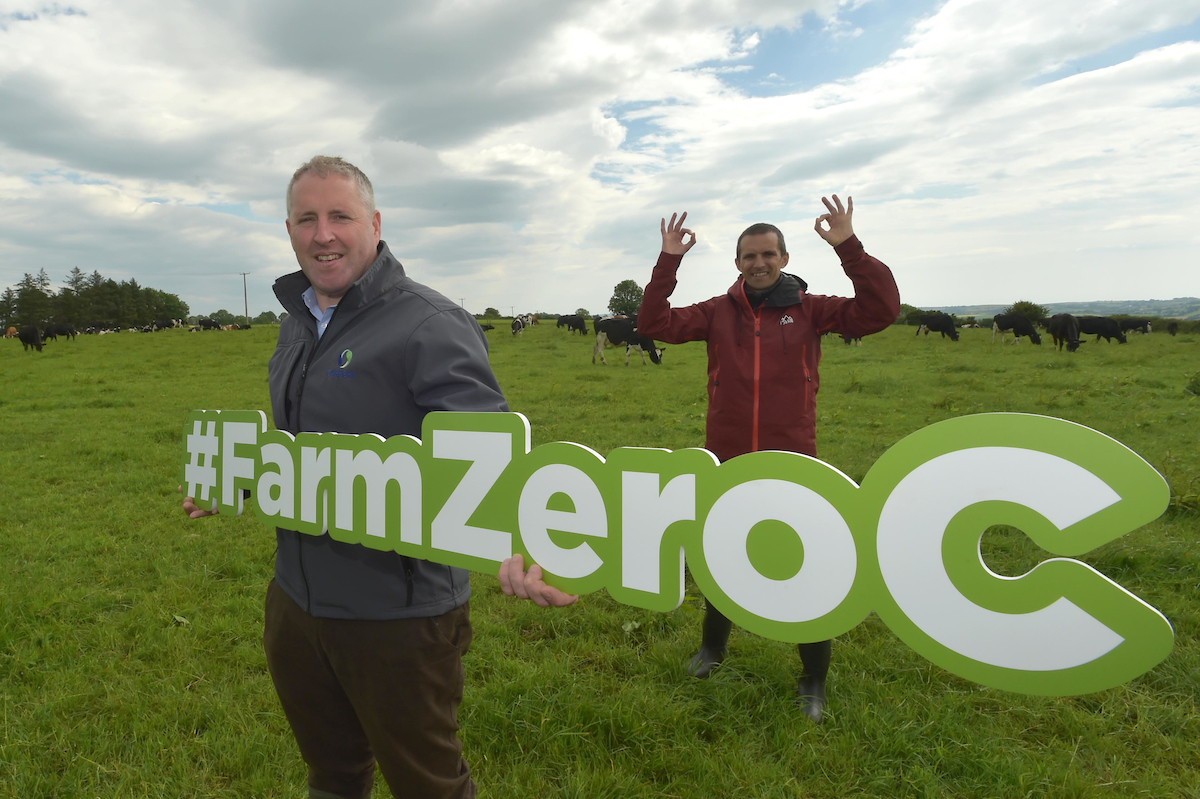 Carbery Group is part of a team that is leading a project called Farm Zero C – which will investigate the feasibility of creating a carbon neutral dairy farm. The project involves an interdisciplinary programme of work targeting soil and grassland; animal diet and breeding; biodiversity; life cycle analysis and renewable energy. Net zero emissions farming will ensure farming is environmentally, economically and socially sustainable and appealing to modern consumers.
Through Science Foundation Ireland we have secured €200,000 seed funding and are competing for up to €2.5m. Shinagh Farm, owned by the four West Cork Co-ops, is the site of the project, and work has already begun there with the sowing of new multi species swards. The purpose of these swards are to grow feed for cattle that diversifies away from solely grass, can be grown with less interventions, such as fertiliser, and may also produce different emissions when fed to cows.
In the second week of July, the multi species swards planted at Shinagh Farm had progressed enough to allow the cows in to have their first taste. No complaints from the diners, all plates were cleared, as you can see below! Multispecies swards have the potential to enhance biodiversity on the farm and significantly reduce nitrogen inputs so it will be very interesting to see how this work area evolves.
company news