New protein Optipep® 90PRO launches at SupplySide West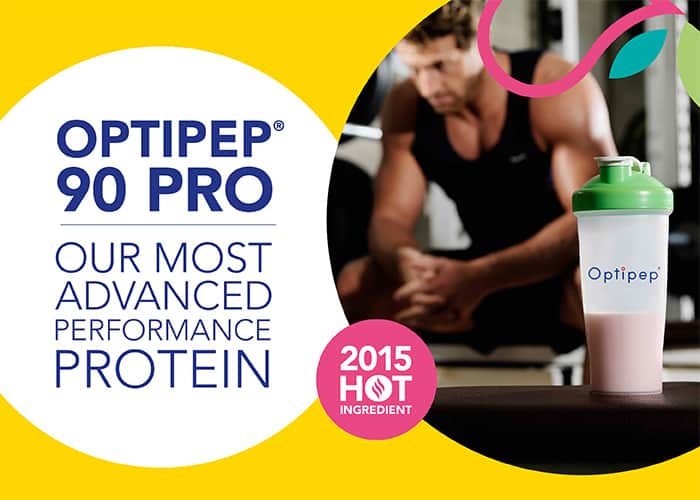 Carbery is set to showcase its extensive technical expertise in performance nutrition at SupplySide West in Las Vegas Nevada this October.
This year, Protein has been selected as one of the Hot Topics™ at SupplySide West. This provides the ideal platform for Carbery to launch Optipep® 90PRO, a new higher-protein addition to its range of hydrolyzed whey proteins.
Created using specialist enzyme technology, Optipep® 90PRO offers an improved taste profile for high protein, elite athlete nutrition products and is suitable for inclusion in a range of beverage and bar formats. The new taste profile is highly palatable with a clean taste that works with a greater choice of flavors.
Optipep® 90PRO is naturally high in branched chain amino acids (BCAAs) including Leucine, Isoleucine and Valine and offers enhanced bioactivity of peptides.  It delivers key performance benefits. These include rapid absorption of essential amino acids  and enhanced insulin response. A powerful combination that  promotes muscle protein synthesis and restores muscle glycogen stores.
Carbery's protein innovation platform is strengthened by its global flavors business Synergy Flavors, who have specific expertise in flavoring protein based sports nutrition formulations. Carbery/Synergy will be exhibiting on booth #2263.
SupplySide West, the leading Nutraceuticals trade show in the USA brings together suppliers and buyers of dietary supplements, food and beverages, personal care and cosmetics.
company news