Winner of 2016 Excellence in Sustainability at the the Agribusiness Awards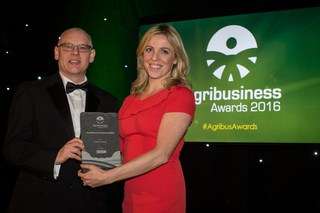 Carbery has won the 2016 Excellence in Sustainability Award at the the Agribusiness Awards ceremony that took place on November 26th, in Dublin. The Agribusiness Awards have been launched to celebrate and recognise the organisations and individuals who have contributed to Ireland's position as a global leader in the sector.
Some of Carbery's key sustainability initiatives include:
Commitment to Bord Bia Sustainable Dairy Assurance Scheme (SDAS)
The Carbery Greener Dairy Farms and the Digital Storytelling Initiative
Animal Health Ireland (AHI) partnership
Milk Supplier Tree Planting Programme
Our close connection with Co-Ops and the Community.
The award continues to build on the reputation of Carbery, and West Cork's dedication to sustainability.
company news