Carbery wins Most Successful Market Entry into Asia Award at AsiaMatters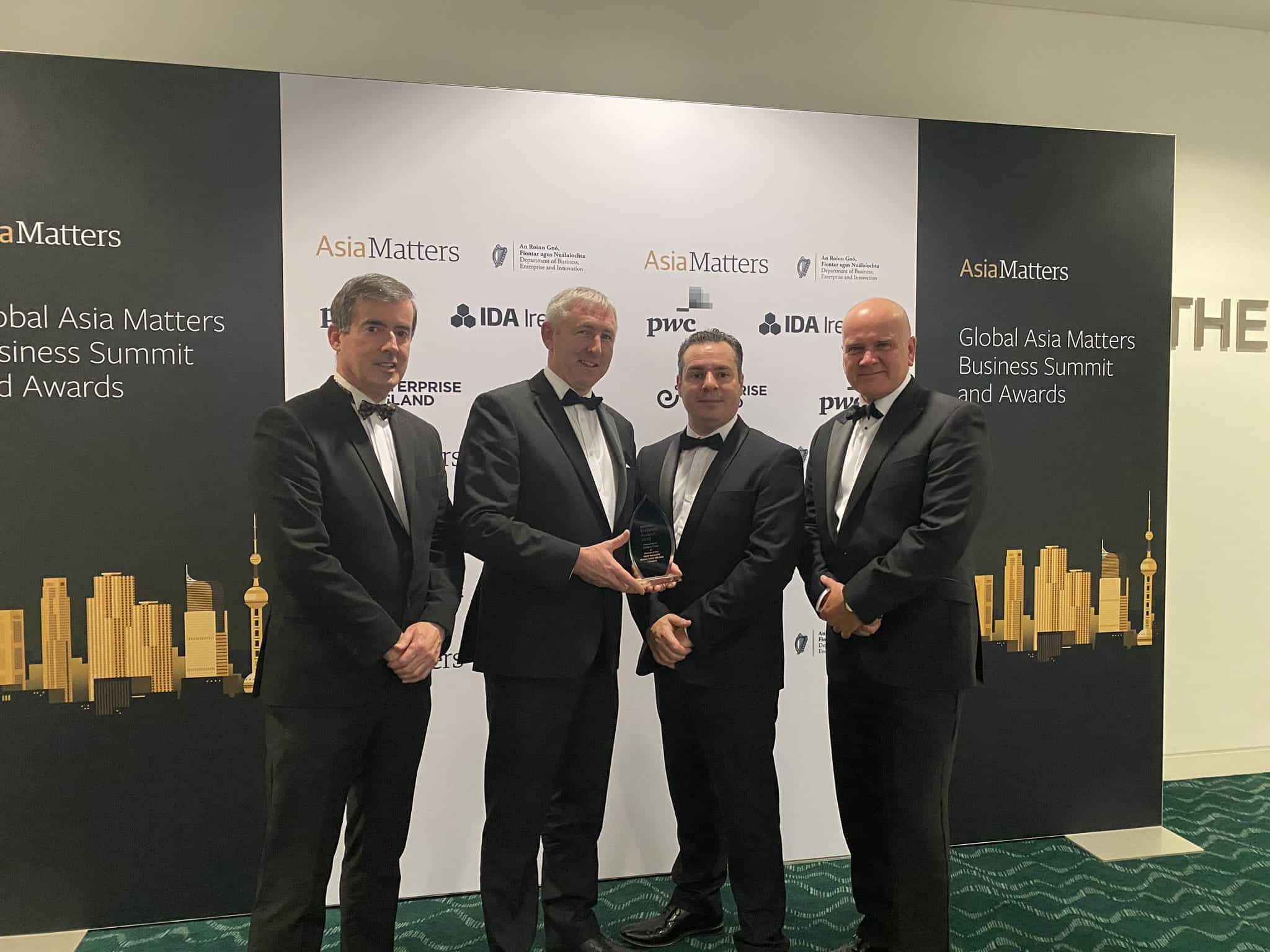 Carbery was delighted to receive the "Most Successful Market Entry into Asia" Award at the Asia Matters Global Summit in Dublin on November 22nd. The award recognises Irish companies with global ambition who have successfully entered or achieved significant expansion and scale in a new Asian market.
The award reflects the hard work, talent and dedication of the Carbery and Synergy employees who have worked tirelessly over the last number of years to increase our foothold in many key markets in Asia.
company news