Carbery develops R&D tool for flavouring high protein products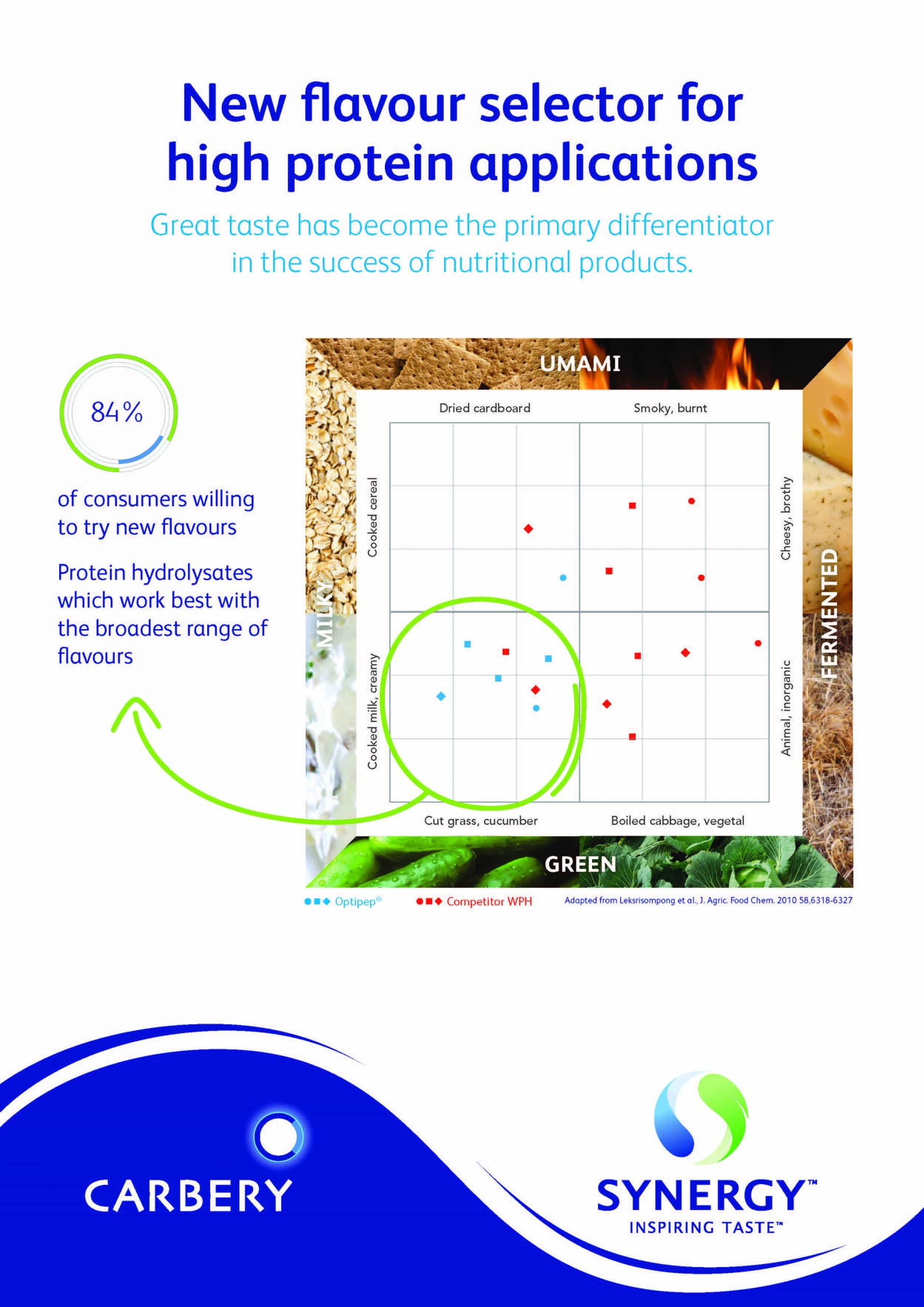 Carbery Food Ingredients has created a new flavour map for a particular group of dairy protein hydrolysates in sports nutrition, providing R&D professionals with insights into the flavouring of high protein sports supplements. 
The tool was developed with the latest Carbery commissioned research by North Carolina State University (NCSU), leading expert in the use of sensory analysis in combination with flavour chemistry. Its trained descriptive panels have extensive experience in dairy.
 
The map, based on the analysis of 22 commercially available whey protein hydrolysates, charts 8 different flavour profiles that fall under the categories of 'umami', 'fermented', 'green' and 'milky'. This characterisation helps customers to optimise their choice of flavours with different types of whey protein.
 
Aine Hallihan, head of R&D at Carbery commented: "We created this tool to help our customers select the best flavours or proteins depending on their compatability. For example, when the protein base has creamy, milky notes, customers have a wider choice of flavours to choose from. This insight helps formulators to be more creative when developing sports nutrition products, providing consumers with greater variety and satisfaction."
 
While protein hydrolysates are often found to be bitter, the recent study shed new light on the role of aromatic flavour compounds, concluding that key aromatics also play a role in defining the taste profile of protein hydrolysates. This insight was used to develop the R&D tool and is helping Carbery to better understand the inherent characteristics of different whey proteins and how best to apply flavour science to improve the taste of fortified products.
 
Carbery and its flavour company Synergy have been looking closely at how dairy proteins bind and interact with flavour compounds. For the first time the research has been extended to include a wider variety of protein sources. The insights from these studies will help create the next generation of flavours with better intensity, impact and stability for protein applications.
 
Carbery and Synergy are unveiling "Taste for Performance", a unique collaborative protein and flavour platform, at Health Ingredients Europe 2014.
company news