Carbery announce partnership with UCD on new Accelerator Programme dedicated to early-stage AgTech start-ups.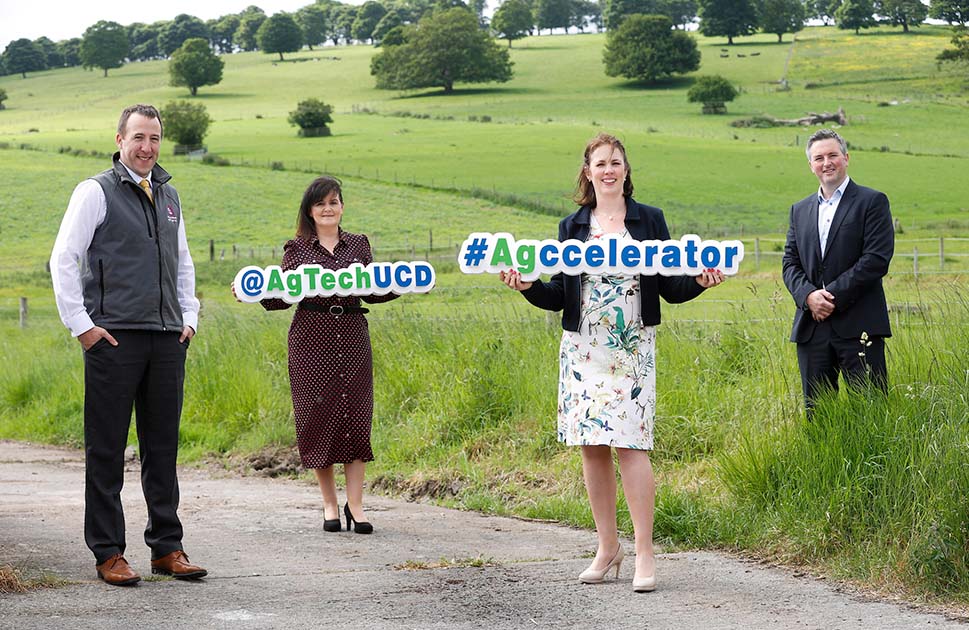 Carbery are excited to announce their status as gold partners on the new AgTechUCD Agccelerator Progamme 2021.
 This is a newly launched accelerator programme dedicated to early-stage AgTech and FoodTech start-up companies.
The AgTechUCD Agccelerator Programme is an intensive 12-week programme that includes dedicated business development workshops, investor readiness training, mentoring from AgTech and FoodTech experts and business advisors, and facilitated introductions to AgTechUCD's venture capital and business angel networks.
As gold partners, Carbery will be providing financial and mentoring support to the participating companies.
Anthony O'Callaghan, Carbery Group CIO, explained "Our mission at Carbery is to create a sustainable future for our farmer shareholders. We are always looking at a variety of ways to ensure this. AgTech is an exciting area of opportunity both for us as a processor and for the opportunities it provides to solve some of agriculture's most complicated issues. We will have a particular interest in any start-ups who are looking at solutions to support sustainability, either on farm or in processing."
The programme, which begins in September, will see all participating start-ups pitch their businesses to a panel of investors with the opportunity to be awarded prize funding in a number of award categories.
AgTechUCD, based at UCD Lyons Farm and part of NovaUCD, is focused on accelerating the launch and scaling of AgTech and FoodTech start-ups in Ireland.
It is funded through the Regional Enterprise Development Fund administered by Enterprise Ireland, and aims to support founding entrepreneurs build their innovative businesses into leading enterprises by providing access to incubation space and on-farm testing for new products and services.
For further information on the programme and to apply, please visit here.
company news